Riviera Maya Golf Club, among the best resorts in the Gulf of Mexico and Central America
4/25/19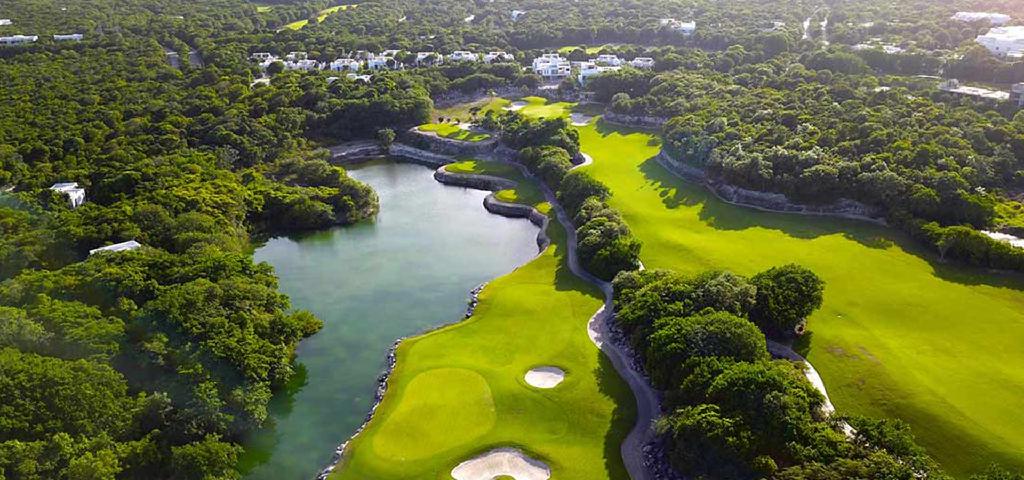 We knew Riviera Maya Golf Club was a jewel, but even the prestigious Golf Digest magazine says so!

Around the world there are an infinite number of courses worthy of being visited and recognized, and the editors of Golf Digest, great specialists and connoisseurs of all of them, every year tip their hats to the best of the best.
In this edition, Golf Digest once again makes Riviera Maya Golf Club an Editor´s Choice 2019. We had already received this acknowledgment in 2017 and 2018.

https://www.golfdigest.com/story/best-golf-resorts-in-mexico-and-central-america

"At Bahia Principe Golf we are aware that Riviera Maya Golf Club is a jewel because of the beauty of the setting, the demanding level, the design and the quality in general, both of the course and of the hotel and residential complex. It's an exceptional course, one that's very hard to forget once you've played there. But it's always great that a prestigious magazine like Golf Digest recognizes this and sends this message to its readership." Vanesa Vignali, Corporate Golf Director

"We're happy to be in this ranking and to be worthy representatives of Rivera Maya in this important and internationally renowned segment." Rodrigo Padilla, Bahia Principe Residences & Golf Marketing Manager
Riviera Maya Golf Club - Golf at its finest

An impressive work of landscape architecture where the renowned Robert Trent Jones II has managed to create a spectacular synergy by integrating the golf course in the Mayan jungle, respecting its natural lakes, its rock formations, and its cenotes.

Playing this course is truly a luxurious experience. Its 27 holes have been carved out of the depths of a limestone quarry. This same limestone was used to build the Mayan pyramids at Tulum, located just a few miles away.