Riviera Maya Golf Club Celebrates Women's Golf Day on June 4th
6/5/19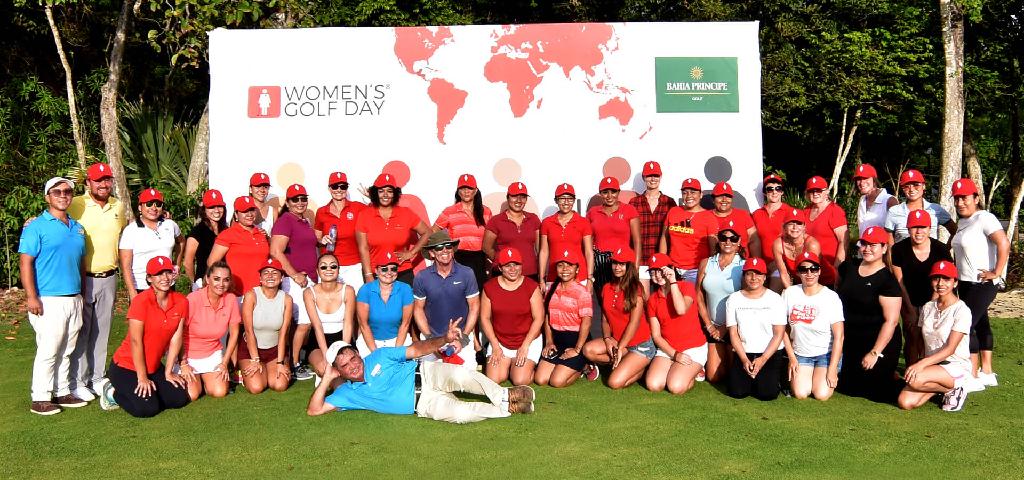 Women's Golf Day was celebrated at the Riviera Maya Golf Club with a magnificent tournament, in which more than 50 women took part, along with several activities relating to the sport. Event organized by Bahia Principe Residences and Bahia Principe Golf.
All the players participated in the various competitions, like "The Longest Drive", "Ball on Green from the Driving Range", the "Putting Green Championship", or the "Aproach in the Chipping Area" championship, among others.
Golf enthusiasts enjoyed a sunny day at one of the best golf cours4es on the Riviera Maya. The winners of the tournament were Anne DeBose and Caroline Taylor, with a team score of 34.
"Women's Golf Day is a global event that Bahia Principe Golf, together with Bahia Principe Residences, hosts for women of all ages wishing to participate, try out golf if they've never played before, or simply play a tournament with their friends if they are regular golfers. It's an afternoon we devote to them, where they are invited to have a great time," noted Hidalgo, Marketing Manager of Riviera Maya Golf Club.
A clinic, given by Mario Bedia, was also organized for around 40 women who wanted to debut in the sport, which is becoming increasingly popular among women.
The event closed with a very lively cocktail among the participants near the Club House of the Riviera Maya Golf Club, with the presence of Vanessa Vignali, Corporate Director of Bahia Principe Golf and Fernando Padrón, Director of Golf Riviera Maya, who were hard at work all day ensuring that the event would be a memorable one.

This marked the end of the latest Women´s Golf Day celebration at the Riviera Maya Golf Club, an event in which all lady golfers want to participate.